About CGTI
Experience Matters: Celebrating 20 Years of Excellence at CGTI -
Tucson's Trusted CNA School.
We've helped thousands of students launch their healthcare careers!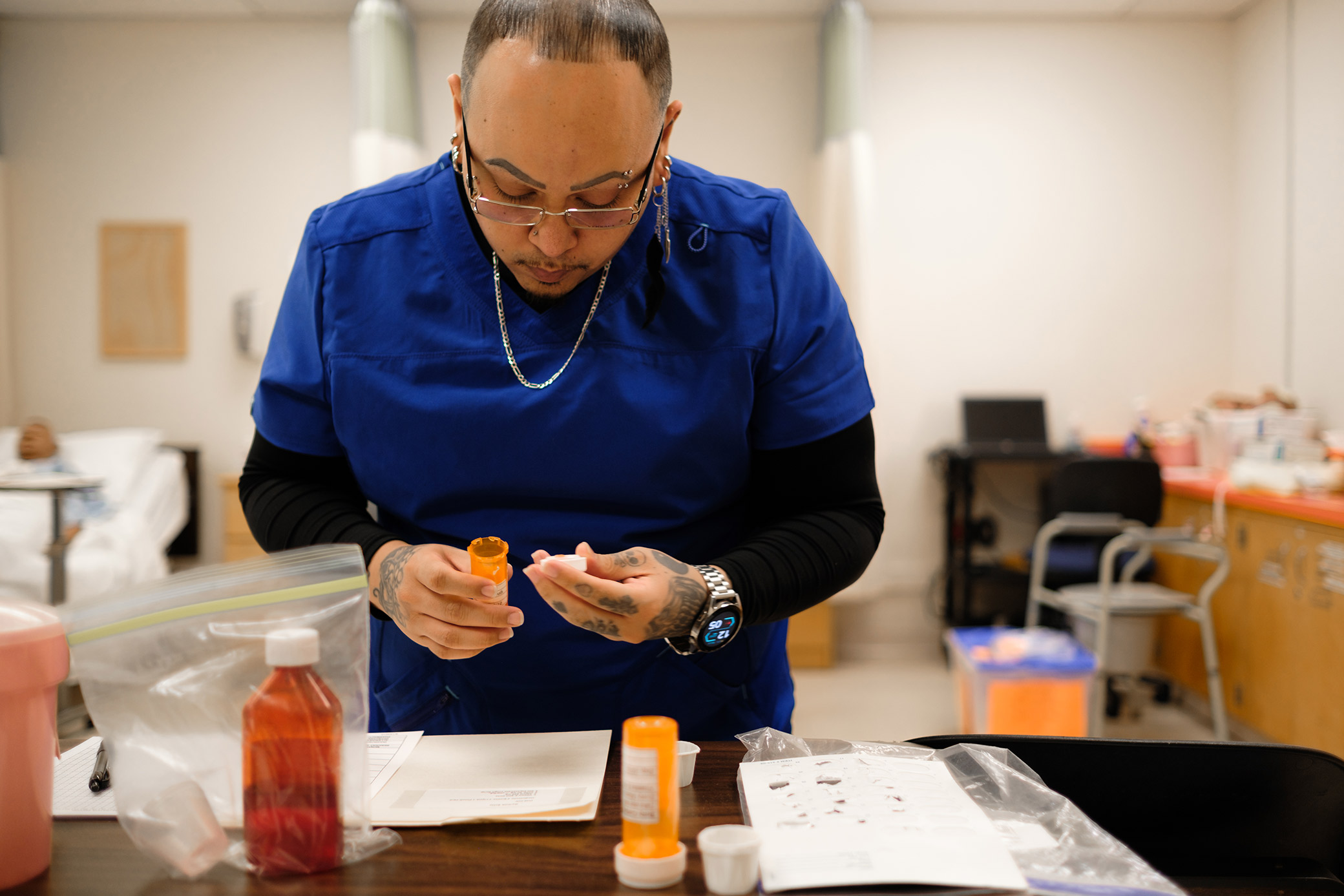 For more than 20 years, the CareGiver Training Institute (CGTI) has educated and provided career coaching and job placement support to people looking for meaningful jobs in healthcare.
CGTI is a nonprofit organization with a reputation for excellence. We have earned the trust of our healthcare industry hiring partners representing assisted living homes, assisted living facilities, home health agencies, hospice agencies, skilled nursing facilities, continuum care retirement properties, hospitals and surgical centers.
We are not a college – we're experts in training for specializations to give our students a great foundation for a career in healthcare. That's all we do, so we can focus on doing it well.
About the training program
In 2020, CGTI became a part of the Pima Council on Aging family of nonprofit companies. Pima Council on Aging (PCOA) is a nonprofit organization that works to improve the experience of aging in Pima County, Arizona. Providing expert services, advocacy, and unbiased information for older people and their families is at the heart of their work. PCOA helps our community age well through a network of programs and services.
CGTI's training programs feature:
Daytime and evening courses to fit your schedule.
Skilled instructors who are dedicated to your success.
Small class sizes and hands-on, individual instruction.
Career coaching to prepare you to excel in the workforce.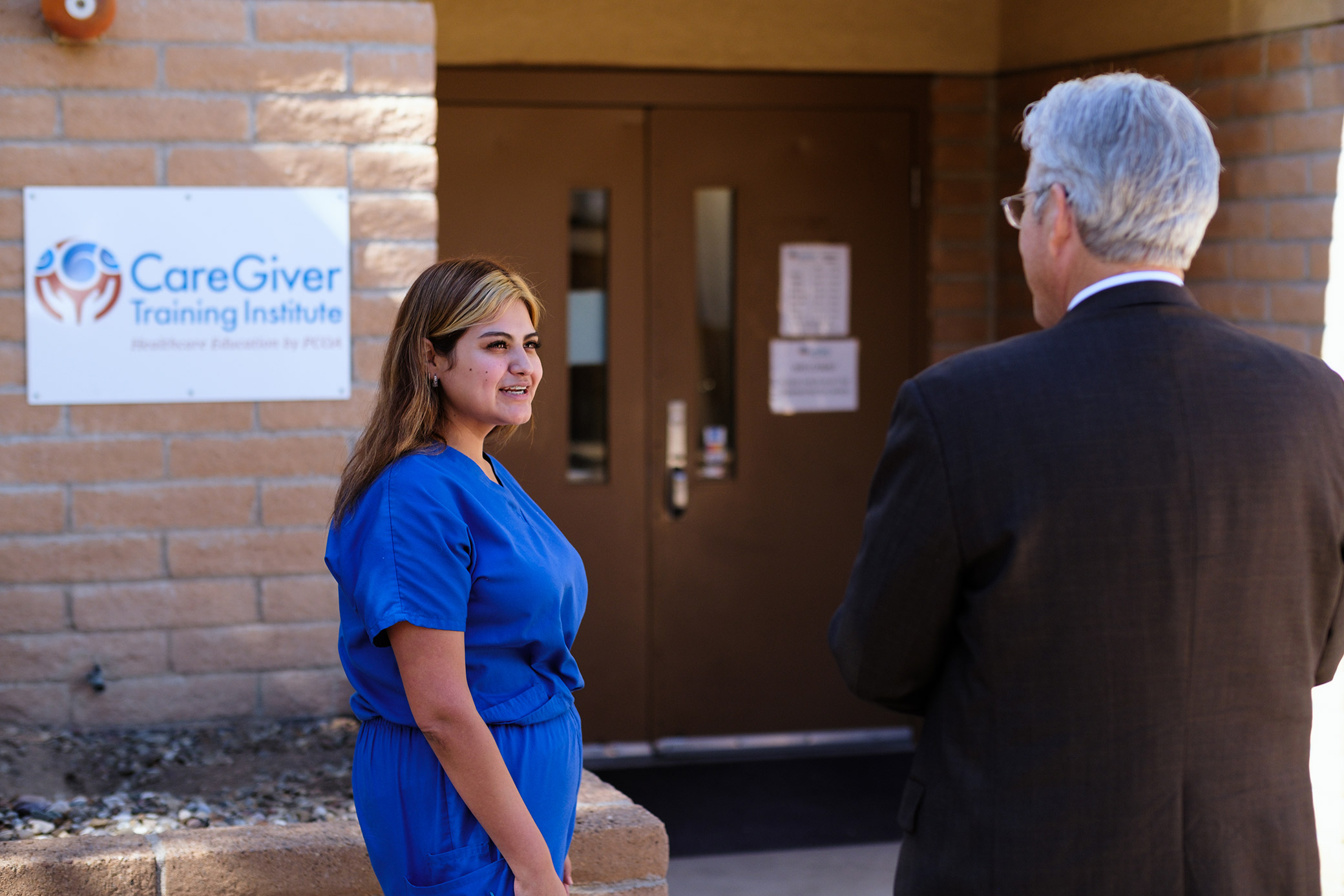 Learn more about CareGiver Training Institute
CGTI is proud to be part of this partnership, which does so much to improve the lives of older adults and their families. We share a commitment to providing ethical and expert service to those most often needing care in our community.
Careers at CGTI
CareGiver Training Institute is always looking for talented and passionate healthcare leaders to help the next generation of caregivers get started.
Our Team
W. Mark Clark
President and CEO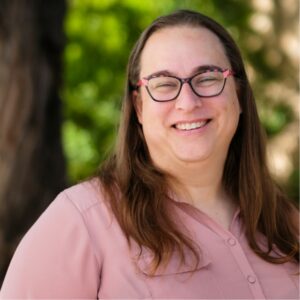 Emma Brollini
RN, Administrator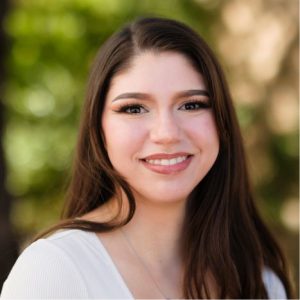 Anna Gonzalez
Office Manager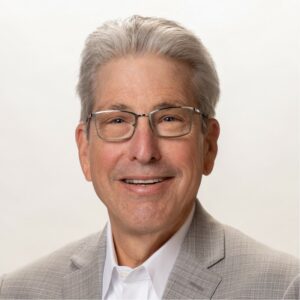 W. Mark Clark
President & CEO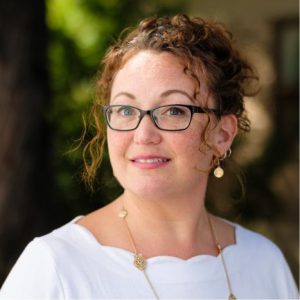 Rebekah McGee
Vice President of Population Health Initiatives
Hear what our Instructors say about working for CGTI
John Sweincicki
Instructor
Sandy Younker-Hellman
Instructor
CGTI provides comprehensive support services.
Request more information and a member of our team will get back to you as soon as possible to answer your questions and talk you through the process of enrolling for our on-campus programs.